About AP Racing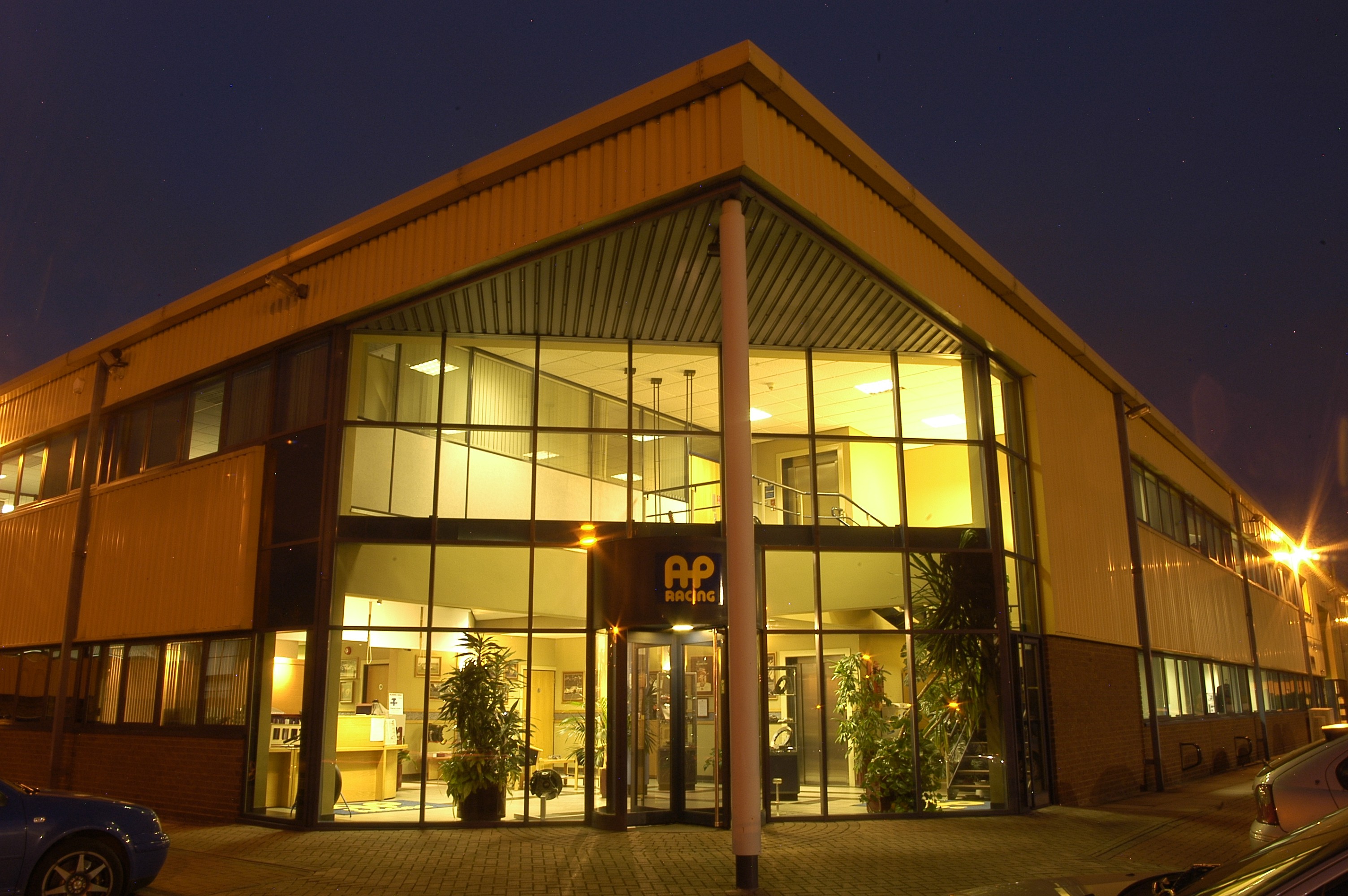 AP Racing is the leading manufacturer of performance brake and clutch systems for road and race cars. The core product range includes clutches, calipers, discs, pads, master cylinders, pedal boxes and air jacks, as well as road and competition brake systems for motorcycles.
AP Racing: The Company
AP Racing, the Coventry, UK-based Company, has achieved more international sporting success than any of its rivals, establishing itself as a key supplier at all levels of international motorsport formulae, including single seat racing, rallying, sports car racing, stock car racing and touring cars. In 2012 alone, AP Racing supplied either brakes, clutches or both to over 30 champions across the entire spectrum of the motorsport world. For over 50 years AP Racing has been at the forefront of the motorsport industry, creating winners on track.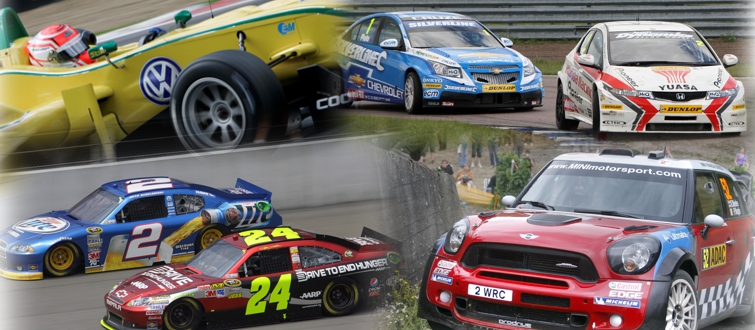 Radi-CAL™
In 2007 AP Racing introduced the Radi-CAL™ brake caliper range, a revolution in brake caliper technology which features a new design concept that improves efficiency, cooling and driver control. This proven race winning technology is available for F1, F3, NASCAR, GT1, LMP1, LMP2 and WTCC classes, with the revolution continuing in 2012 / 2013 with a second generation evolving and making its debut sometime later this year. AP Racing will continue to add to the 69 current variants of the concept and will include some new additions to the OEM and Aftermarket calipers ranges for 2014.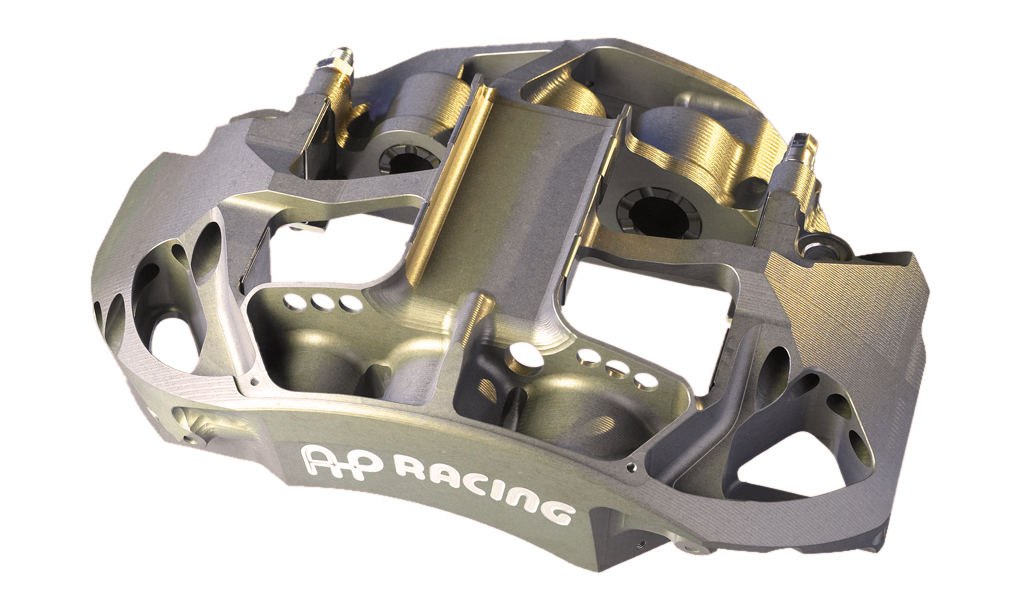 Formula One
AP Racing's success has been underlined by the fact that every Formula One Championship since 1967 has been won using the company's equipment. Since their first appearance in F1 at the Dutch Grand Prix in 1967, AP Racing has achieved over 725 wins with brakes, clutches or both.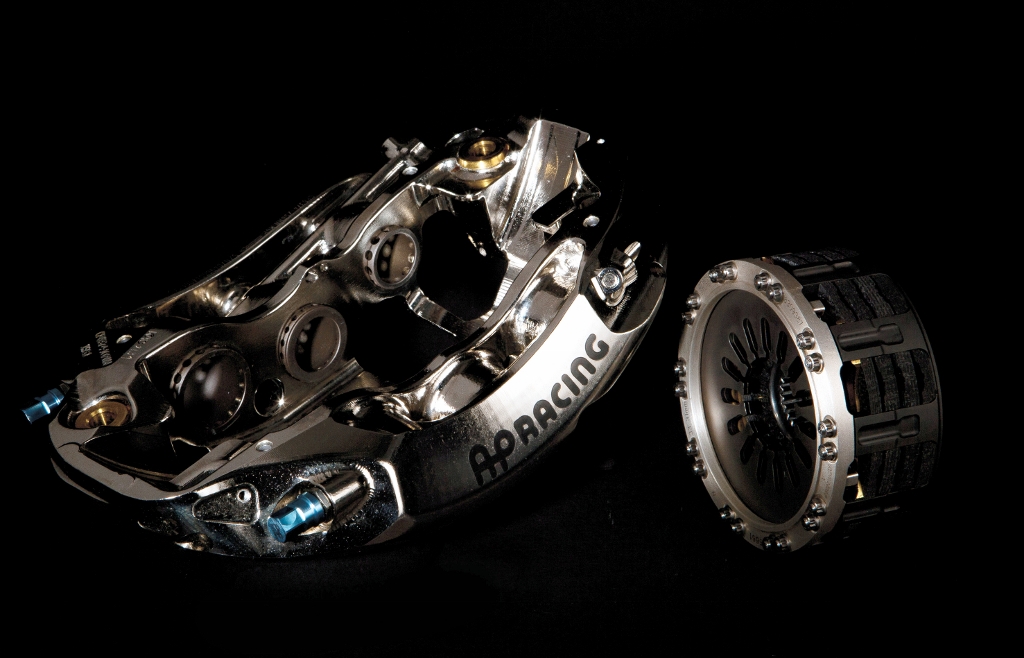 Road Cars
All of the organization's products are developed in close co-operation with leading car manufacturers using state-of-the-art, three-dimensional solid modelling/design and Finite Element Analysis CAD facilities, and dynamometers that simulate real world conditions. AP Racing also supplies leading performance car manufacturers with brake and clutch components as well as producing a comprehensive range of bolt on replacement performance brake kits.
About STILLEN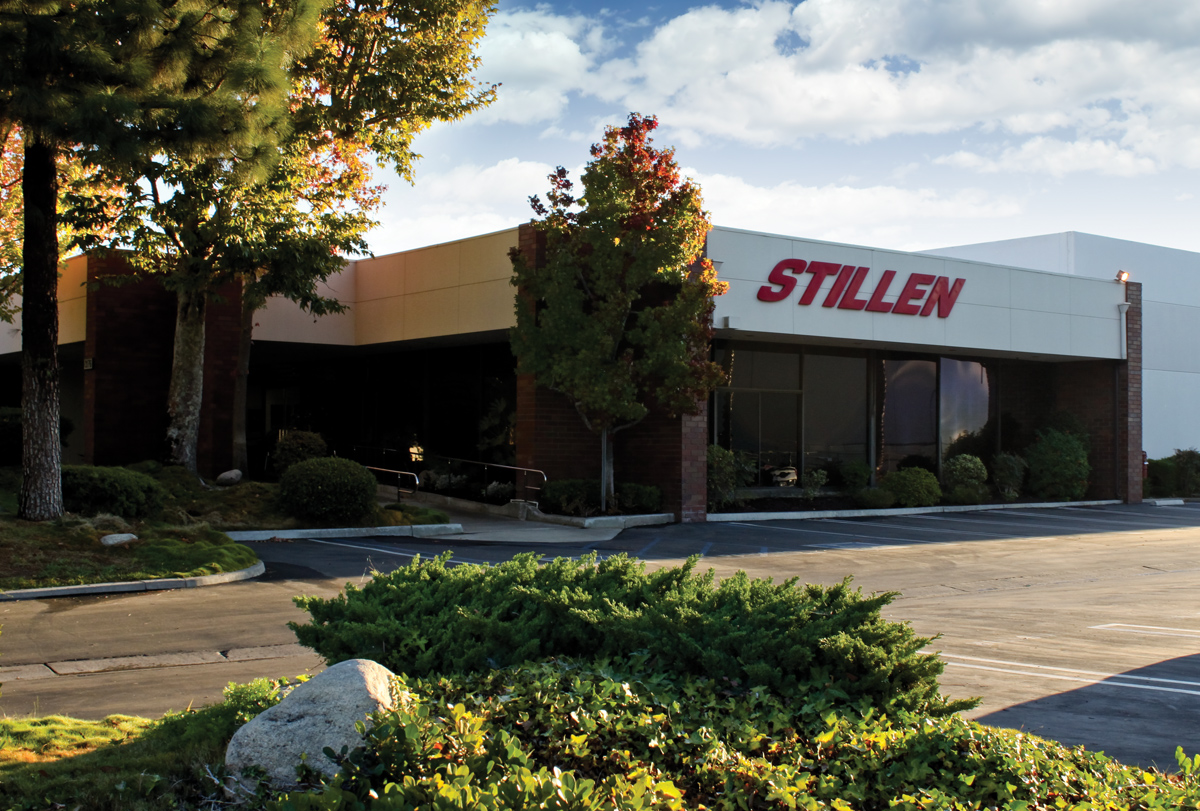 Steve Millen Sportparts, Inc. and STILLEN humbly started their race to the front of the pack in 1986. Starting with aftermarket mini-truck appearance packages, we quickly found ourselves fulfilling customer's requests to build products for other vehicles such as vans and full-sized trucks.
With that came performance parts, suspension pieces, and upgraded brake products such as big brake systems. Capitalizing on his racing career, and knowing what it took to make sports cars perform like no other, it was only natural for Steve Millen to branch out into the import car scene. Over two decades later, we offer a full array of products encompassing styling, performance, handling, and braking products for just about any car, truck, or SUV.
Our product specialists have been in the game longer than most and are active members of the automotive community. They are more than just "enthusiasts", they are automotive gurus. Their level of expertise and knowledge is the cornerstone of providing our customers with the right parts every time.
Racing History
STILLEN Company founder Steve Millen has been globally racing at the professional level for over 30 years. Formula Fords in Singapore, Rally Cars in Africa, Trucks in football stadiums and Nissan Prototypes at Le Mans and the 24 Hours of Daytona are just some of Steve's victory credits. Steve captured the prestigious title of IMSA GT Driver's Championship in both 1992 and 1994 driving his Cunningham Racing prepared Nissan 300ZX Twin Turbo racecar. His lengthy list of wins has earned him a new title that may remain intact for decades to come.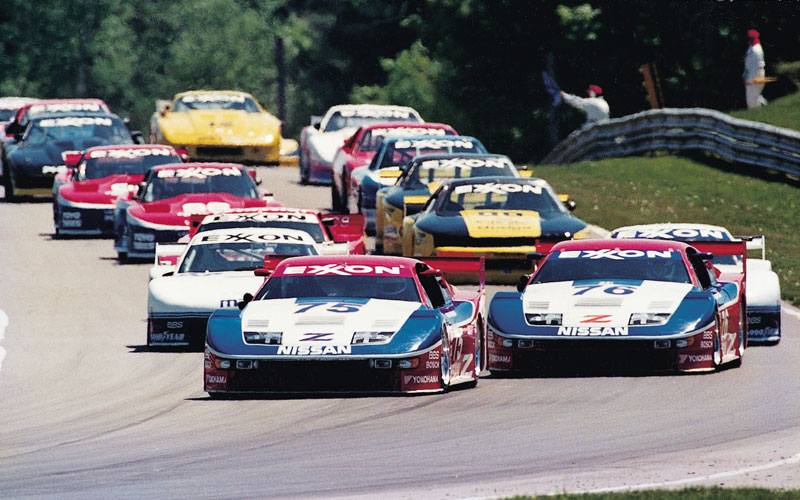 This legacy of racing experience has led the way in every aspect of the STILLEN business. A fundamental part of success in racing rests in the ability to continually refine performance by a program of modification and testing. Throughout the years, this has been Steve Millen's forte. He is sought out for testing by such magazines as Road & Track where you will often see his name or byline when they are testing the most powerful and exotic sports cars in the world. For STILLEN, this means that we build and sell parts that work. We also constantly refine existing parts. It's this type of professional product evaluation in real-world driving situations that give STILLEN a distinct advantage. Automotive journalists at magazines such as Car & Driver, Road & Track, Motor Trend, Automobile, AutoWeek, Turbo, and Sport Compact Car have reviewed and tested many of our products and project vehicles, and provided us with rave reviews.
Customer Service & Facility
We pride ourselves in offering the absolute best customer service in the industry. Our sales associates are even here on the weekends making sure our customers are absolutely satisfied with their level of service.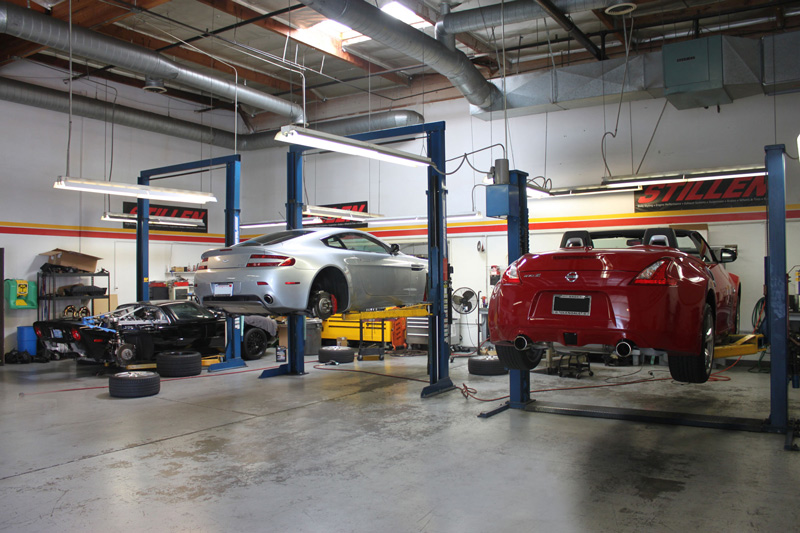 We currently employ over 100 people, and for many of our vendors, we are their largest customer. The corporate complex is comprised of three buildings with 100,000 square feet of space housing our offices, manufacturing, R&D and all other integral areas that make STILLEN the leading source for car and truck performance products today. We offer a Dyno, Machine shop, Fabrication shop, Service Center, and Assembly line all in house to ensure we produce nothing but the highest quality products in the industry.
Functionality
At the end of the day, AP Racing is an engineering company. They are very talented engineers who eat, sleep, breath, and live high performance. They didn't want to simply build a good looking caliper that would work well for the street- they wanted to build the best looking caliper that would outperform every other caliper in any environment it was in. To accomplish this, they paid close attention to detail, including how easy it is to change brake pads. With the pressure forged removable bridge pad, changes take a matter of minutes instead of hours like other big brake kits. The internal seals are rated for supercars like the Bugatti Veyron and McLaren MP4-12C where the cars are put through extreme driving and will undoubtedly see extensive high performance track use.
Unfortunately, one of the most overlooked parts of any vehicle is the braking system. We talk with customers every day who "need" 800 horsepower. And they "need" to increase the downforce on their vehicle. One of the most overlooked areas of the vehicle is always the braking system. Having 800 horsepower is a lot of fun, but what happens when you need to slow down that vehicle and that power? What happens when you're on the track, running 800 horsepower through slick tires getting tremendous grip and quickly overpowering the factory braking system? This is where the AP Racing big brake kits shine. STILLEN engineers each kit specifically for the vehicle it's intended for. This means the factory ABS system, traction control system, and suspension components remain unaltered and ready to perform at their best. Horsepower will put you in the lead on the first couple of laps - AP Racing big brakes will let you stay out front the rest of the race!
Research & Development
This is where it starts, where the ideas meet the road so to speak. The STILLEN R&D Center is a constant hub of activity that ultimately evolves into high performance products that become available to our customers and capture the attention of many automotive publications. STILLEN manufactures a wide array of products including: Supercharger Systems, Hi-Flow Intake Systems, Suspension Components and Exhaust Systems, to name a few. We also work with AP Racing to develop Big Brake Systems for many sports cars, trucks and SUVs. Every part of the manufacturing process is performed in-house including: prototyping development, tooling, CAD-CAM engineering and final production. The ability to R&D and manufacture STILLEN brand products allows us to maintain strict quality control. The R&D team doesn't stop at just development. Once a product has emerged from concept a lengthy series of tests are made to ensure that the product is the highest quality.