BRAKE TECHNOLOGY
Cross-Drilled / Slotted 2-Piece Rotors
There are many good reasons why cross-drilled and slotted rotors have been recognized as the highest performing brake rotors available. Quite simply, they are. The cross-drilled holes aid in cooling and allowing the rotor to breath while at the same time add additional bite between the rotor and pad. When manufacturing a cross-drilled slotted rotor it is extremely important that the rotor be designed to be finished with this pattern. This means the drilled holes must line up with the internal cooling vanes so as to not affect the overall structure of the rotor.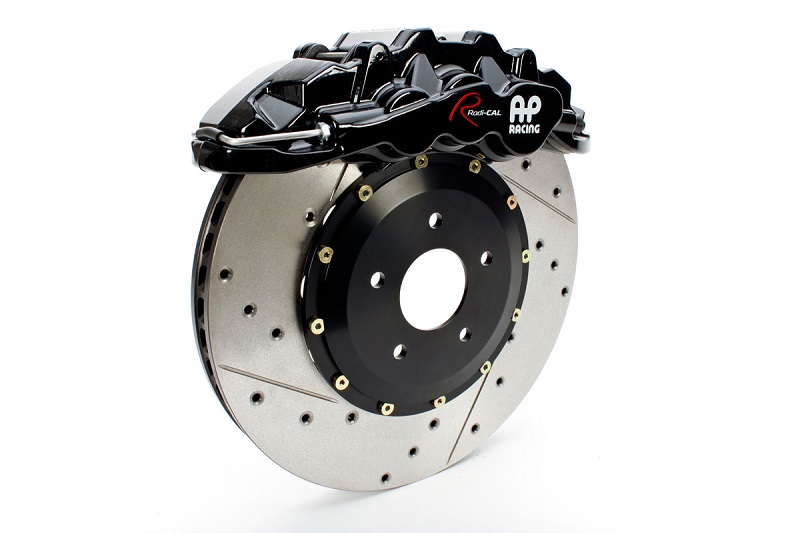 SPECIALIZED BITS ARE USED TO CHAMFER THE EDGES OF THE HOLES TO MINIMIZE THE POTENTIAL OF STRESS FRACTURES FROM FORMING ON THE HOLE'S LEADING EDGES.
Additionally the holes must be finished with a chamfered edge to prevent stress fractures from forming on this leading edge. By giving the hole a radius edge it allows the iron to expand and contract naturally without creating a possible stress point.
While cross-drilled rotors and slotted rotors will offer the best performance, they can also wear faster than other rotor machined patterns. In most cases the wear differences between rotor finishes is negligible and most people won't notice the difference. Both surface designs will sweep the pad face completely to allow for out gassing to keep the pad material surface fresh and at optimal performance levels.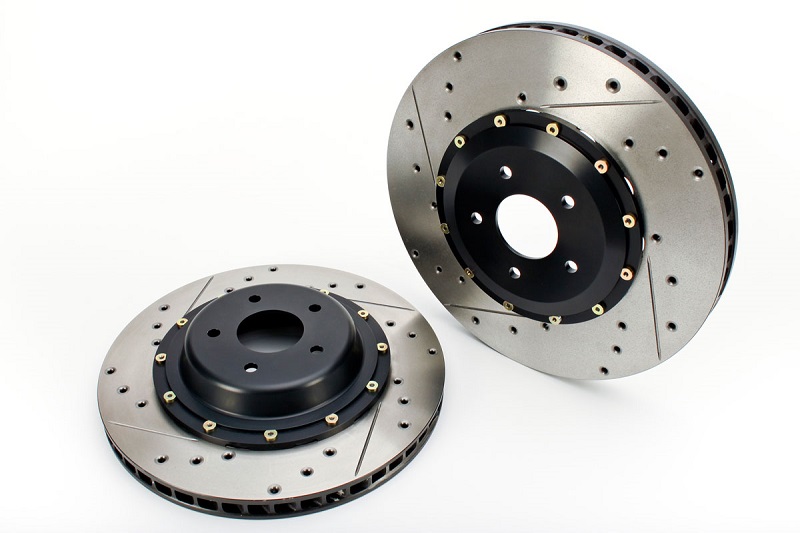 THESE HIGH PERFORMANCE 2-PIECE CROSS-DRILLED & SLOTTED ROTORS ARE CAD-DESIGNED FOR A PERFECT BRAKE PAD SWEEP AND ALIGNMENT WITH INTERNAL COOLING VANES.