BRAKE TECHNOLOGY
AP Racing Brake Discs
AP Racing uses proprietary cast iron alloy material designed specifically for high performance and weekend track use developed by over 40 years of successful racing at the highest levels. This is the same iron metallurgy that is recognized in the Nissan GT-R community as the only acceptable replacement rotor for a high performance GT-R. Many GT-R owners report that the factory brake rotors will last them about one weekend on the race track. After switching to the AP Racing rotors our customers report being able to attend 30+ track days before requiring replacements!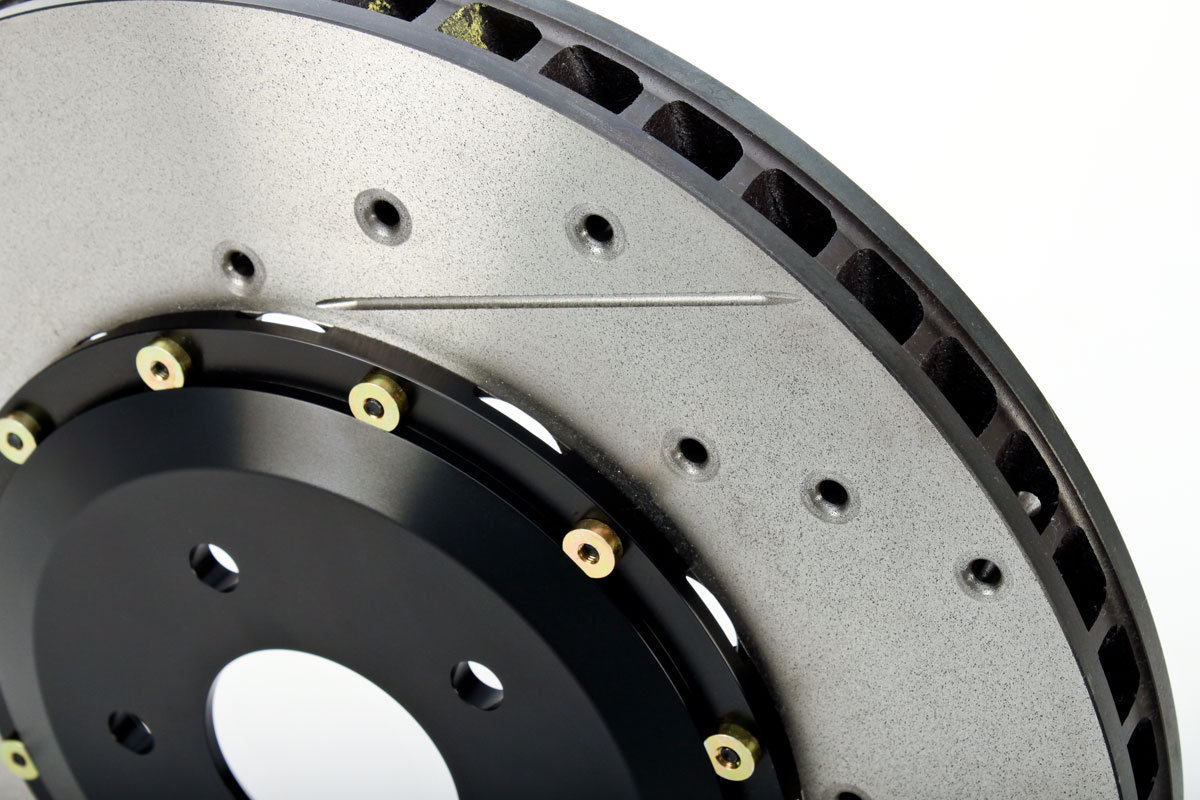 AP RACING PROPRIETARY CAST IRON ALLOY MATERIAL IS REKNOWN IN RACING CIRCLES FOR LONGEVITY, RELIABILITY AND MAXIMUM PERFORMANCE.
The AP Racing discs in the Radi-CAL big brake kits are directionally curve vane vented for maximum air flow through the disc. AP Racing's unique curve vaned discs are Dyno and race proven as the best designed rotors for optimized cooling. The curve vane rotor acts an air pump pulling air into the center of the rotor and blowing it through the veins and out of the top of the rotor. This act allows the rotor to be self-cooling and work extremely efficiently.
AP Racing's Wide Disc Technology (WDT) is used for the most efficient way to transfer heat to from the disc. Designs using wider discs with larger air gaps increase air flow rates within the discs as proven by AP Racing's FEA, CFD and TSA testing. This goal was achieved while not increasing disc weight or disc stress and decreasing disc temperatures by up to 300 degrees F.
Larger two piece rotors allow for greater thermal capacity with an eye on weight by using aluminum center bells (hats) that minimize the unsprung weight of the overall disc assembly. This means greater heat management without increasing corner weight. It also increases the effect radius (leverage point) of the brake system which creates more brake torque with same braking effort.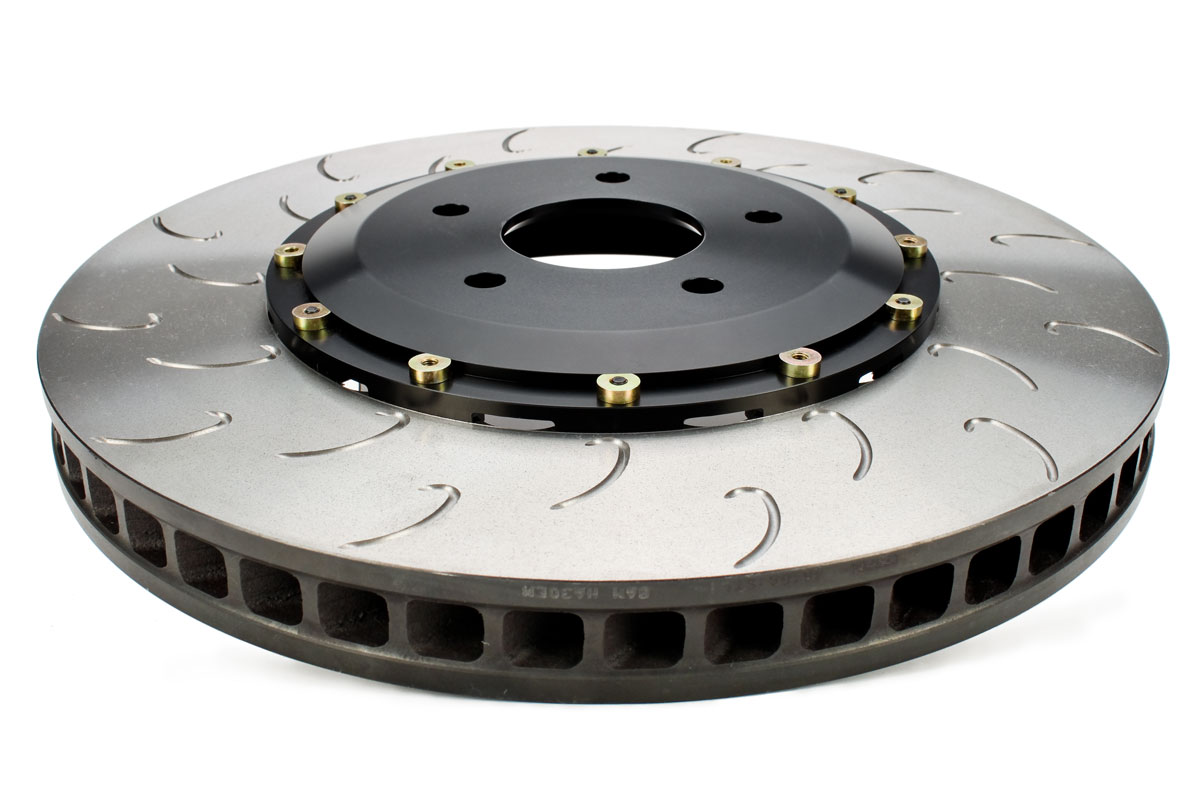 AP RACING CURVED VANE VENTED ROTORS ARE DESIGNED TO PROPERLY COOL THE ROTOR BY ALLOWING MAXIMUM AIR FLOW THROUGH THE EXTREMELY WIDE DISC ROTOR.
Floating rotor assembly hardware is used to allow the brake disc and bell (hat) to move freely radially and axially to allow the disc to expand and contract under thermal stress without out binding or cupping. This allows the disc to stay centered to the caliper and reduces pad knock back. Special tension springs are used to allow this racing technology to be street friendly.
Lightweight billet aluminum bells (hats) are made vehicle specific to match the OE bell (hat design) for a perfect match to the OE hub. For the AP Racing Radi-CAL brakes STILLEN has selected an aircraft grade 6061-T6 billet aluminum. This is the same material used by AP Racing in their aluminum hats. The advantage of 6061-T6 aluminum is that it does not have the same corrosion issues as other aluminum materials such as 2024.
AP Racing and STILLEN have also chosen to use a 12 bolt pattern as opposed to a 10 bolt pattern used by other big brake manufacturers. The 12 bolt pattern allows for additional strength and durability as the torque load is distributed over 12 points as opposed to 10. These additional mounts mean added strength and durability.