BRAKE TECHNOLOGY
Performance Pads & Brake Lines
Performance Brake Pads
The friction material used in the brake system is a key factor for the overall performance of the system. There are many variables to consider including pad material heat range, dust, NVH (noise, vibration and harshness) issues and of course performance characteristics. Most OE and aftermarket brake pad materials concentrate on low dust and NVH issues while sacrificing performance levels. AP Racing and STILLEN consider all four points in the selection of the supplied brake pad material.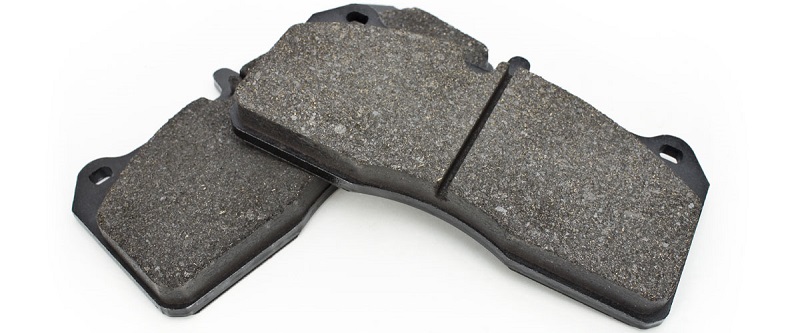 SPECIAL BRAKE PAD COMPOUNDS ARE CHOSEN SPECIFICALLY FOR THE RADI-CAL BRAKE KITS BALANCE SUPREME PERFORMANCE WITH STREETABILITY AND ENVIRONMENTAL IMPACT
The result is a material that produces a high, linear mu level for high initial bite and consistent grab through a wide heat range. These low dust brake pads are equipped noise abutment shims that control NVH issues. Unlike carbon pads or ceramic pads, our high performance pad material is also environmentally complaint to the upcoming California and Washington legislation (pending in other states) that requires the elimination of copper and other harmful pollutant byproducts in brake dust that eventually make their way into our water systems.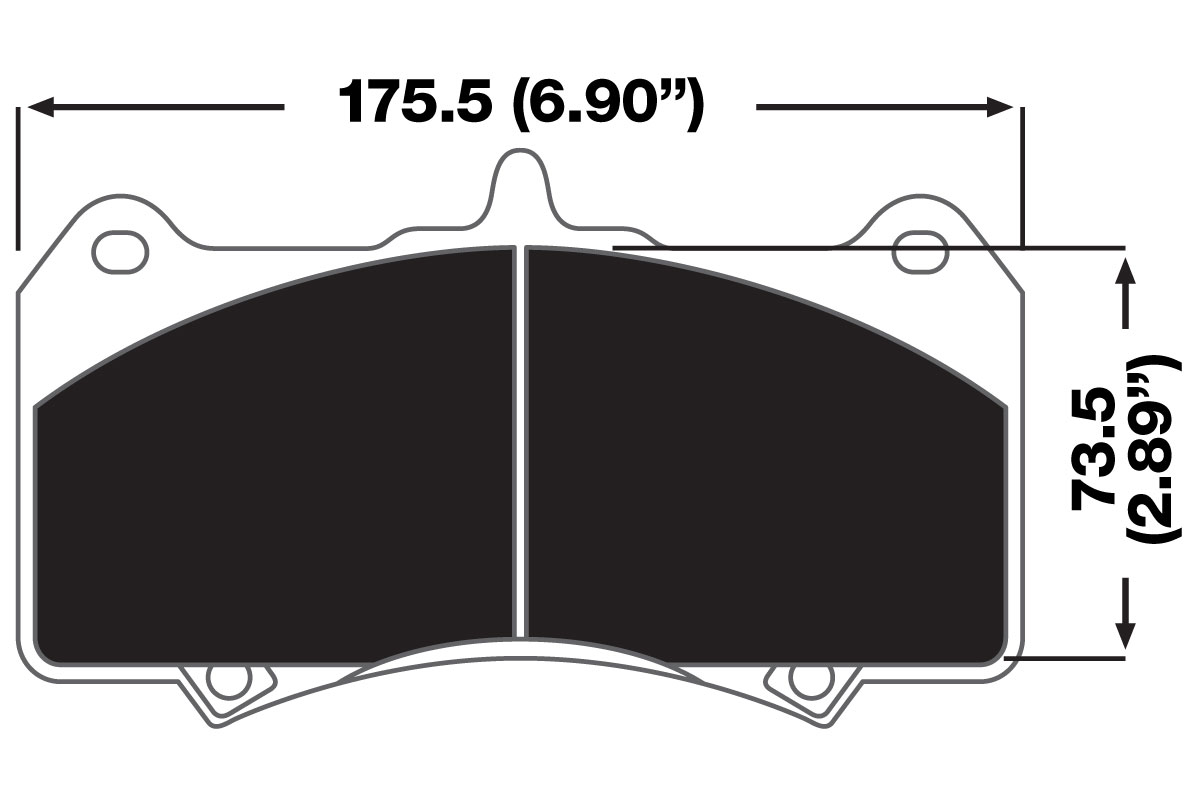 Stainless Steel Brake Lines
This is an often overlooked component in performance braking. Brake lines used in the AP Racing Radi-CAL kits are built using extruded PTFE hose that is wrapped in corrosion and fire resistant stainless steel braided hose and then covered with a clear plastic coat for additional protection. Each brake line design goes through rigorous testing and must pass the whip test, where the line is whipped through thousands of cycles, before being approved for production.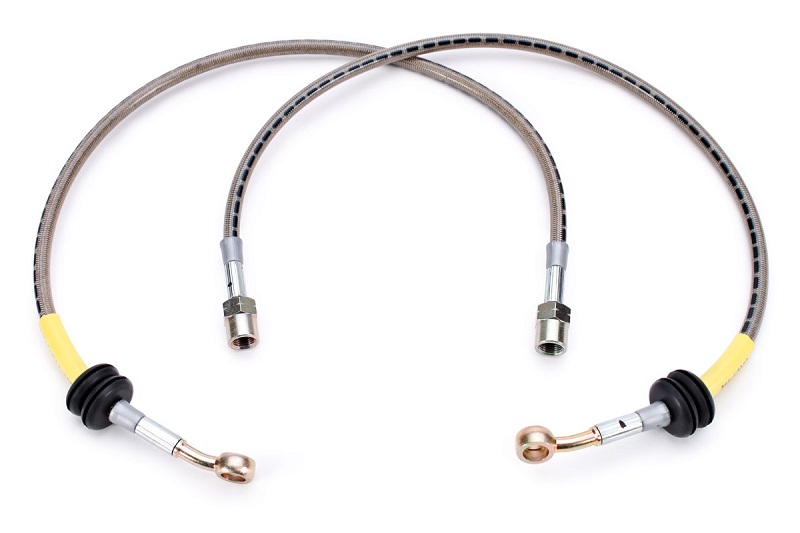 STAINLESS STEEL BRAKE LINES CREATE A FIRM, PRECISE PEDAL FEEL AND QUICK BRAKING RESPONSE. BRAIDED STEEL LINES ARE COATED FOR PROTECTION AND LONGEVITY AGAINST THE ELEMENTS.
The result is the most efficient delivery of fluid pressure to the brake caliper, bringing a solid feel to the brake pedal sure to inspire confidence at every brake zone. By reducing the factory rubber lines ability to swell or expand means a quicker response, firmer more consistent pedal feel that allows for great brake modulation.