BRAKE TECHNOLOGY
J-Hook Rotors
AP Racing and STILLEN introduced the J-Hook rotor to the general public in 2009 with the Nissan R35 GT-R. The release of the J-Hook pattern brought the benefits of a cross drilled and slotted rotor with none of the drawbacks. AP Racing has been using the J-Hook finish on the professional racing circuits for years and decided that it was time to bring this technology to the streets.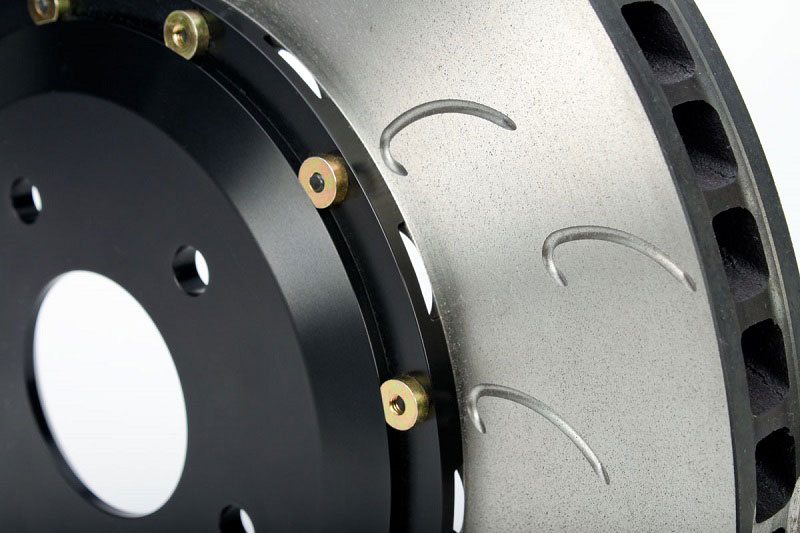 THE J-HOOK DESIGN, PERFECTED IN TOP MOTORSPORTS ON RACE TRACKS, COMBINES THE EXCELLENT INITIAL BITE OF A CROSS-DRILLED PATTERN WITH THE LONGEVITY OF A SLOTTED PATTERN.
There are many benefits to the patented J-Hook rotor design. The primary benefit is the increased durability and longevity. For years cross-drilled rotors have been recognized as the best rotor to provide excellent initial bite and additional grip on the pad. As the brake pad grabs the rotor the leading edges of the J-Hook create additional bite on the pad face and provide the driver with a much more positive feedback in braking performance.
Additionally a drilled rotor can potentially form cracks from rapid expansion and contraction during hard use caused by dramatic changes in rotor temperatures. Because the J-Hook machining process does not penetrate through the rotor, it prevents the rotor from forming surface cracks and therefore, can withstand harder driving and high temperatures.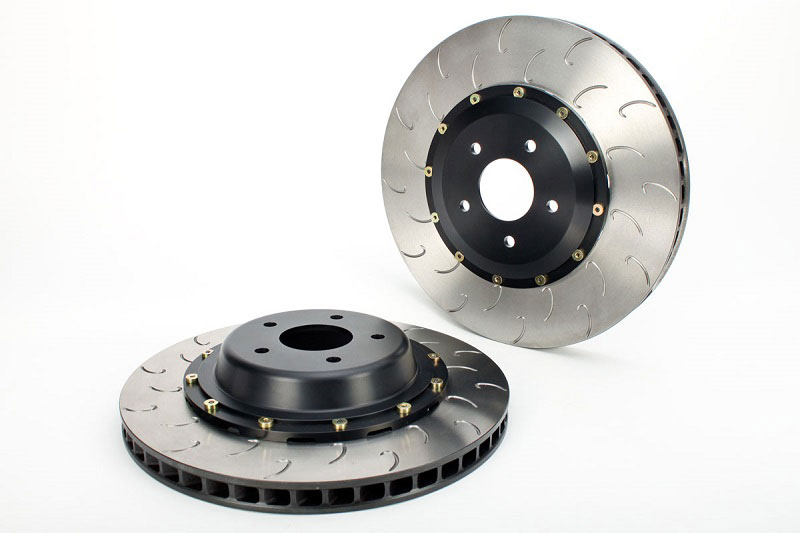 J-HOOK PATTERNED ROTORS ARE IMMUNE TO DRILLED ROTORS PROPENSITY TO FORM SPIDER CRACKS UNDER HIGH TEMPERATURE DURING HEAVY USE.
Finally, the J-Hook finish retains all of the benefits of a traditional slotted rotor in that it cleans the pad surface and allows the pad to outgas through the recessed channels. Outgassing is when the temperature built up during the friction process cooks the gases out of the brake pad that could create a buffer between the pad and rotor which would be trapped in between the rotor and pad. By slotting the rotor face you are allowing the pad to releases these gases.
The only potential drawback to a J-Hook rotor is that the passing of the J-Hook design through the pad can cause a light whirring sound that some customers might find to add character to the vehicle and braking system while some customers might find to be a bit distracting.